Anyone experience this error? I had and it was frustrating but fortunately, the solution is pretty simple.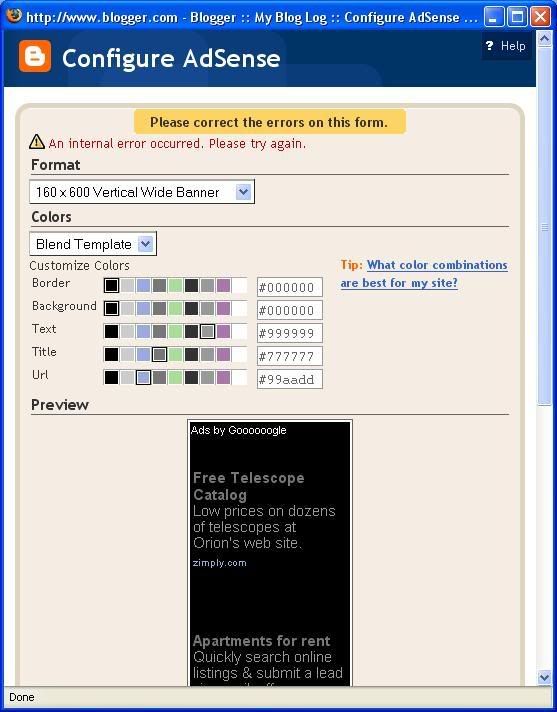 Solution 1
Log into your AdSense account, generate the code and under Template, Page Element, add the code into your HTML/ JavaScript page element. Sounds pretty simple ya but when I was starting out, I thought that the only way to link to AdSense is via the page element.

Solution 2 (may not work)
Adding the code manually can be very tiresome. Since Google created AdSense to work with blogger, we should make full use of it.
Log out from all Google accounts.

Enter the following into your browser http://www.blogger.com/adsense-login.g?blogID=XXXXXX
Replace XXXXX with your blog ID. Every Blog that you create has its own blogID - refer to the screenshot below on where you can find your Blog ID.